Home
>
BTS Cabinet Systems
>
BTS Big Boy
BTS Big Boy
Fully charged complete facility spare battery replacement system
Whether you maintain a specific or an extensive array of mission critical equipment, the Big Boy is big enough to keep your whole team charged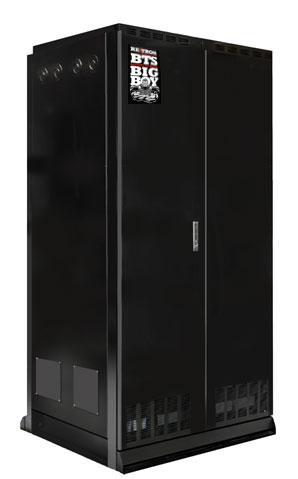 With the fail-safe BTS Big Boy on your team, expensive downtime due to unexpected battery failure is reduced to just minutes with this stationary, fully charged, all inclusive spare battery replacement cabinet system.
When they need it now, it's in-house!
The Re-Tron Big Boy, available in either a 12 or 16 volt cabinet, is customized to house each customers' specific critical spare battery replacement needs.The range of critical battery requirements (VRLA top terminal and front), that end users never want to be caught without, is becoming more extensive each and every year. These critical battery types can vary in size and application, and as long as they have the same voltage configuration they can be mixed, matched and integrated together, in one single Big Boy cabinet enclosure. That means they are ready on site 365/ 24/7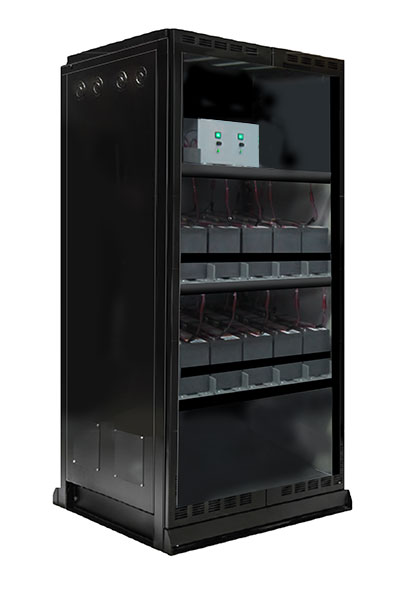 How does it work?
The built in charging regime and self monitoring control panels are engineered and configured to either your specific 12 or 16 Volt battery types.
Features include an illuminated, resettable AC circuit breaker, Power On and DC charging indicator lights that illuminate if a fuse is blown. This ensures that fresh float charged batteries are available when they are needed and are more reliable than those stored any other way.
The exterior doors of the BTS-Big Boy cabinet can also be customized with logos or designs of your choosing. This provides continual product reinforcement and brand awareness to the people who matter most... your customers.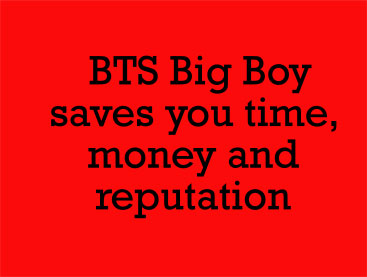 A BTS Big Boy investment will dramatically reduce the need and expense of sending or re-sending your service technicians out to a customer for a single battery replacement; it eliminates the need to jump out batteries for long periods of time, and the cost of shipping. Most importantly, BTS Big Boy's ability to immediately correct a battery failure is priceless for maintaining a stellar brand reputation.
Quick facts
Built in battery monitoring control panel
Power on indicator built into on/off switch
AC illuminated resettable circuit breaker
DC Charger output indicator light
A Bigboy cabinet can store various batteries of the same voltage
Will operate at 110V/120V AC outlet
Cabinet houses 16V or 12V and front terminal batteries
Seismic Certified / Nema 1 Enclosure / Standard
Dimensions:
Dimensions: 40.0"W x 78.7"H x 32.7"D
Weight without batteries: 650 LBS