Home
>
BTS Cabinet Systems
>
BTS-1
BTS-1 12&16 volt Battery to Spare back-up cabinet
The only fail-safe, mobile, fully-charged battery back-up system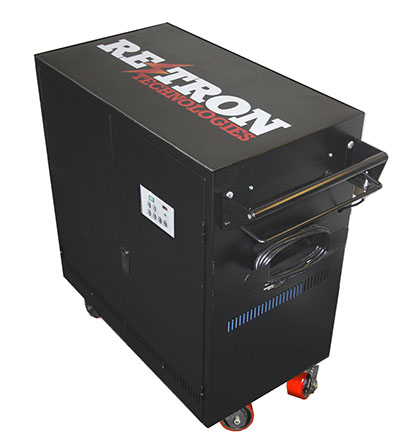 The Re-Tron BTS-1 mobile cabinet system comes in two configurations to provide either 12 or 16 volt batteries for immediate and easy installation. The 16 Volt cabinet features front single door access to the control panel as well as an easy to load side door. The 12 volt cabinet comes with double front doors that open fully and can even be removed. The BTS-1 Cabinet System is the first of its kind to feature a built-in control panel to monitor the charge of the batteries it contains and ensures that fresh batteries are always available when they're needed. The battery monitoring control panel features an AC in-line fuse with a Power On and DC charging indicator light. Incorporated on the control panel are in-line battery fuses that have red LED indicator lights that illuminate if a fuse has blown. Because of this function batteries stored in a BTS Battery Cabinet are more reliable than those stored any other way.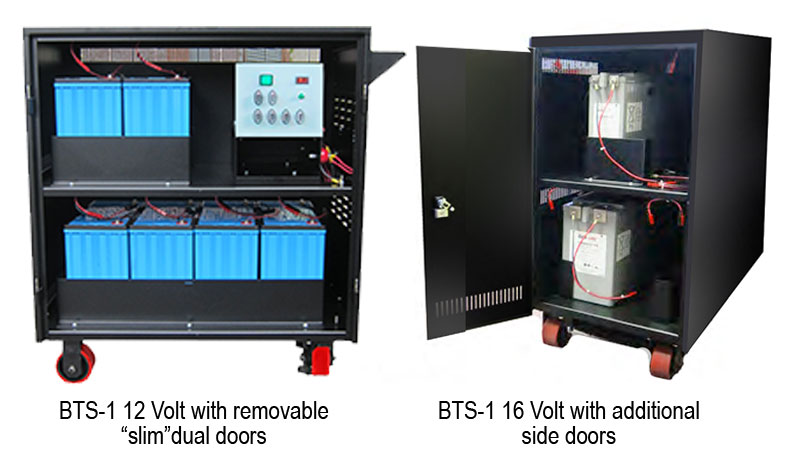 How does it work? Unlock and roll
BTS-1 is the only replacement battery cabinet system that does not require secondary equipment or backbreaking effort to move a battery. The control handle quickly and easily steers the cabinet to the area where fresh batteries are needed, moving the entire unit rather than one battery at a time.
The braking device allows for seamless navigation and control in even the most difficult site locations and ramps.
Parking the cart is effortless; come to a full stop and lock!
Double-door unit enables the 12 Volt BTS-1 to be opened fully even in narrow aisle space, and the doors are easily removed entirely from their hinge pins, if needed.
The 16 Volt BTS-1 cabinet has an easy access side door.
The top of the BTS-1 cabinet is covered by a heavy duty rubber work mat that can be printed with your company's logo and information. The exterior doors can also be customized with logos or designs of your choosing. This provides continual product reinforcement and brand awareness to the people who matter most... you customers.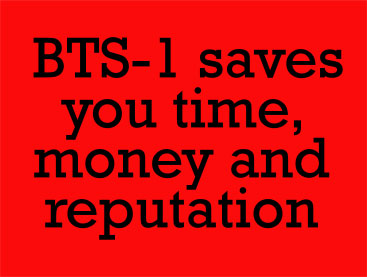 A BTS-1 investment can dramatically reduce the need and expense of sending or re-sending your service technicians out to a customer for single battery replacement, and eliminates the need to jump out batteries for long periods of time as well as the cost of shipping. Most importantly, BTS-1's ability to immediately correct a battery failure is priceless for maintaining a stellar brand reputation.
QUICK FACTS
Built-in battery monitoring control panel
Power on indicator built into on/off switch
AC illuminated resettable circuit breaker
DC Charger output indicator light
Various AH batteries may be stored in the same cabinet
Will operate at 110V/120V AC outlet
Cabinet houses 16V or 12V and front terminal batteries
12 volt model features dual front 18" removable cabinet doors
16 volt model features a side door for easy access
Dimensions:
34.5W x 16D x 37.25H (inches)
876W x 406D x 947H (mm)
Weight of cabinet empty 205 lbs.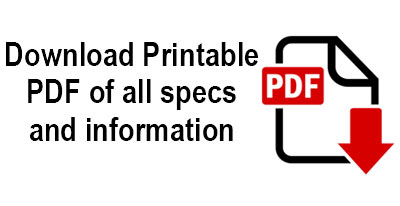 BTS-1 12 Volt BTS-1 16 Volt BTS-1 12 & 16 Volt