Home
>
About
OUR TEAM'S BATTERY EXPERTISE MAKES RE-TRON YOUR BEST CHOICE
Our company's leadership team includes:
RE-TRON BATTERIES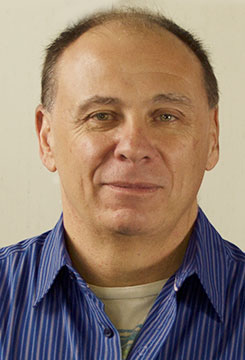 Andrew Latham
President and CEO

Mr. Latham is the Co-Founder, CEO, President and Head of Business Strategy for Re-Tron Technologies, Inc. He is a mechanical engineer with over 30 years' experience in the automobile and motorcycle after-market industries; initially as an AMA Professional Motocross Racer, and afterwards designing, developing, engineering and inventing new products and improving upon existing products. Andrew manages Re-Tron with the principle that it is no longer sufficient to just have the most innovative products on the market, one must constantly innovate all aspects of business including distribution, manufacturing, marketing, sales, sales support, after sales support, internal and external logistic efficiencies, intra company communications and accounting.
Mr. Latham is a graduate of Fairleigh Dickinson University with a degree in mechanical engineering. His studies also included science, chemistry and business administration.
---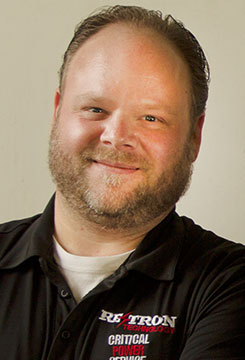 CHRIS SCHAFFROTH
VP of Operations
Chris Schaffroth joined Re-Tron Technologies in 2011 and has been instrumental in building Re-Tron's operations and service team capabilities. By applying more than 20 years of industry experience, Chris has helped form Re-Tron into a battery industry leader, known for its deep battery application expertise as well as its exceptional customer service. Chris continually identifies opportunities for Re-Tron's growth through his team's battery industry fieldwork and technical background.
After studying automotive technology and metal fabrication at Penn State's Pennsylvania College of Technology, Chris began his career in 1995 working for a battery manufacturer. In 2002, the company selected Chris to develop the Motive Power Battery Division Sales and Service for the U.S. market. He completed training programs with Power Battery Co., Battery Universal, Saft, and MAC Charger. His responsibilities included marketing, pricing, and training all service technicians on battery and charger repair, testing, field service, and battery refurbishment. In 2004, he was asked again to roll out another new division, Stationary Battery Field Service. He received training from Power Battery Co., C&D Technologies, MGE, APC, Alber, Cellwatch, B-Tech, and Enviroguard. In this role, he oversaw logistics, field service, development of safety programs, and field service training.
With this broad background in the battery industry and field service, Chris Schaffroth provides outstanding hands-on skills and management talents to Re-Tron.
---
PRECISION DE-COMM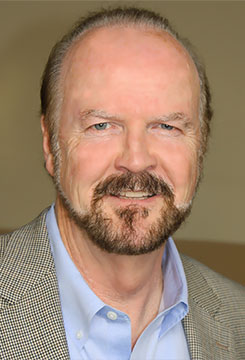 JACK DEAN
Jack Dean has over 35 years of executive experience focused on establishing client relationships, managing an international sales team and a nationwide network of equipment buyers and sellers.
Jack is a passionate advocate for environmental conservation and is recognized as a leading figure in the NY/NJ area for his consultations on zero-waste, zero-cost industrial planning. He identifies outside-the-box, free-market solutions to environmental issues wherever possible. Early in his career, Jack Dean headed a team that collaborated with Bell Laboratory scientists to develop a sealed high temperature battery which eliminated the need to air condition outdoor battery storage enclosures, thereby reducing the carbon footprint and saving millions of dollars in energy costs.
Jack also developed the first UPS sealed (AGM) battery cabinet product line, which has since become the standard in the industry, and spearheaded the first front terminal battery, which is also now the industry standard in telecom applications. He brings the same sensibilities and resources to his Re-Tron clients, guiding them to the most reliable and ecologically sound solution for their battery needs.
Jack Dean lives in Ridgewood, NJ, with his family and is a director of the Research Down Syndrome Foundation that funds genetic research to improve cognition in individuals with Down syndrome and Alzheimer's. He is a graduate of Fairleigh Dickinson University with a degree in economics and is an active member of the NJ Special Olympics.
---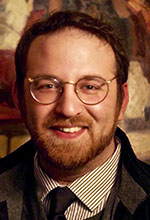 JOHN D'ALESSANDRO
Associate Director of Development
John D'Alessandro is the newest addition to Re-Tron Technologies and serves as the Associate Director of Development for Re-Tron's sister company, Precision Decomm. A resident of Wayne, NJ, John brings 10 years of business marketing to the position.
Prior to joining our team, John gained business experience in the manufacturing and automotive industry. He served as the Business Development Manager for the #1 Honda Dealership in Orange County, New York, and was employed as the Business Leader and Account Controller for an alloy wheel remanufacturing plant in Saddle Brook, New Jersey. John began his business career in 2006 by taking a leading role in the development and maintenance of privately owned farms in upstate New York.
Education is very important to John. He has studied K-12 Education, including Special Education at New Visions Institute in Goshen, New York, one of only twenty students selected to take part in this comprehensive program. He graduated with honors and went on to study English at the State University of New York at Oneonta. He continues his education today at Fortis Institute, where he is pursuing coursework in electrical systems. His goal is to become a licensed electrician one day following his father's footsteps.
A talented vocalist, John auditioned for the hit TV show American Idol in 2012 and received a "golden ticket." While he did not make the final cut, he did have the privilege of a private session with the late, world-renowned recording engineer, Sir Rudy Van Gelder of Blue Note Records.
John's diverse business history combined with his enthusiasm for learning and achievement, make him well-qualified to manage the multi-faceted services and demands at Precision Decomm.